CATEGORIES:
DATED: 25.01.18
---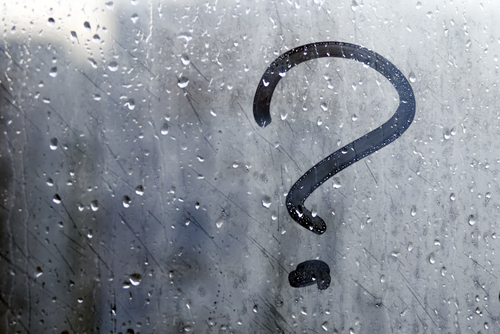 German-born Carl Feigenbaum has long since been suspected of being the notorious killer that terrorised Whitechapel. However, it is just one of many theories thrown around in regards the Ripper's identity.
Our Jack the Ripper Walking tour offers those who are uneducated on his crimes the chance to decide which theory it is they believe to be true or, equally, divulge a theory of their own. When it comes to Mr Feigenbaum, there are numerous arguments for and against that suggest he could be Jack the Ripper.
Who is Carl Feigenbaum?
It's unlikely that anyone knows who the real Carl Feigenbaum is. It's reported that he changed his name several times, meaning that we may never know his true identity. What we do know, however, is that he was born in Germany circa 1840 and died in New York's Sing Sing prison in 1894.
Carl was killed via electric chair after committing the brutal murder of Mrs Juliana Hoffman in 1894. She was his landlady and in the early morning, Carl was found standing over her body brandishing a large carving knife.
What Suggests He is Jack the Ripper?
Like Jack the Ripper, Carl reportedly had a desire to mutilate women. He also knew more than most of the human anatomy and, after his death, Feigenbaum's lawyer, Mr William Sanford Lawton, gave an interview saying that he believed his former client to be Jack the Ripper.
Like the murder of the five Ripper victims, Mrs Hoffman was attacked with a knife. Stabbing her and cutting her throat whilst her son watched from the window. The woman died in what was said to be an apparent robbery.
Another reason that Carl Feigenbaum is suspected is that the fourth Jack the Ripper victim, Catherine Eddowes, was killed not far from St Katherine and the London docks. After former murder squad detective and Ripper expert, Trevor Marriott did some digging it was found that a boat called the Reiher docked at the time of the murders and Carl Feigenbaum was on it.
What Suggests He is Not Jack the Ripper?
The similarities between the crimes seem to be the use of the weapon and brutality of the crimes. However, that is where it ends. Some reports suggest that Carl Feigenbaum was nowhere near Whitechapel during the Ripper's killing spree, although he didn't arrive in America until around 1890 and it has always been suggested Jack the Ripper travelled.
An e-fit photo of Jack the Ripper was produced in 2011 and the face is reportedly that of Mr Carl Feigenbaum. The description that used to create the image came from his admittance in the New York prison. However, no photos of him exist, so it seems highly presumptuous to suggest that the image is of Feigenbaum. Also, due to Mr Marriott's report, it may suggest that Feigenbaum, at most, only committed some of the Ripper murders.
Thinking of Taking a Jack the Ripper Walking Tour?
There are factors that may support both sides of this debate, however, what's clear is that both Jack the Ripper and Carl Feigenbaum both committed horrific crimes. The decision on what's fact or fiction is yours to decide.
A Jack the Ripper tour will give you all the information on the gruesome crimes committed in Whitechapel and will allow you to visit the various locations of his crimes. Book a tour online or get in contact with us for more information.
The Jack the Ripper Casebook