The Jack the Ripper Tour With Ripper-Vision™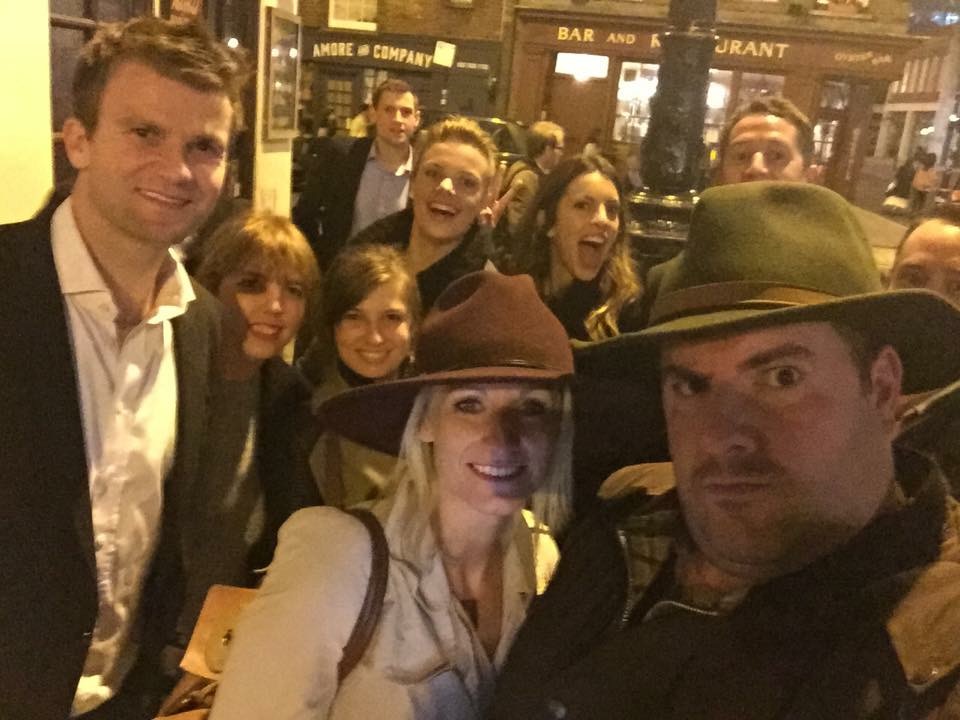 On this Jack the Ripper walking tour you will be led around all the major sights and locations where the infamous serial killer committed his murders. Journey through the disease-ridden back alleys of 19th-Century Victorian London and allow our tour guides to immerse you in the story of the UK's biggest criminal mystery.
Our RIPPER-VISION™ feature has completely revolutionised the Jack the Ripper walking tour industry, setting a new standard and enhancing the experience for all attendees. The RIPPER-VISION™ handheld projectors provide you with exclusive official police images from the real investigation, whilst our guides explain the story behind the investigation and the murders.
Our tour has been voted Number 1 on TripAdvisor and has a 4.8/5 rating on Facebook that we are incredibly proud of. If you're not quite ready to make a booking yet, see some of our Jack the Ripper Tour reviews below:
"Overall the tour was an excellent insight into the murders committed by 'Jack the Ripper' with visits to the areas where the murders were committed, and also the post-mortem photos from the murders. The tour guide was brilliant, very enthusiastic and knowledgeable which made the tour much more engaging."
"Fantastic evening's entertainment with our host and guide, Johnny. Very informative and learnt more than I thought I ever would. The Ripper Vision adds a really special element to the presentation and certainly takes you back to the dark and dingy history of Whitechapel. Really recommend the night time tour as it adds to the atmosphere. Overall could not fault it."
"I had such an amazing time on the Ripper-Vision night tour with Sinead last week. She is charming, thorough and draws you into the story from beginning to end. The visuals were so helpful in the recreation of the time period as well. I would definitely take a tour with Sinead again."
"I was surprised to see how many people attended on a weeknight, but this was hands down one of my favourite parts of our London holiday so far! Johnny brought it to life for my husband and I! His passion for the subject made it fun and very interesting to learn about an otherwise very dark and morbid subject! The Ripper Vision was great too, and helped connect us to the story! Thanks for putting this together, it was so great!!"
"Absolutely fantastic, Johnny was knowledgeable and very entertaining, his costume, photo book and of course the Ripper Vision made it so much more enjoyable, we passed many other tours and it was obvious to me we picked the best. I recommend this tour with all of my heart, thank you Johnny."
"We took Johnny's tour, and he was incredible. His demeanour and hosting style was dramatic and engaging. He was an expert storyteller, clearly knowledgeable about the neighbourhood and the Ripper case, and his knowledge of London's history was deep. He offered a moving perspective that made the events of 140 years ago feel fresh today. I really recommend taking his tour."
"One of our favourite things we did in London! So interesting to see how little the area has changed, and speculate about who the Ripper was. Would definitely recommend this tour to anyone who is interested in history and crime."
"Great tour!! Jamie was awesome! I personally loved how he focused on the women, paying them the respect they were denied in life and death. Thank you! Would do it again."