The Halloween event of the year!
Our tour runs every day of the year, but as Halloween approaches, join us as we step back in time and enter the world of Victorian London.
During the autumn of 1888, the streets of the East End were gripped with terror and shadows lurked around every corner. A mysterious murderer known only as Jack the Ripper stalked and killed at least five women in Whitechapel during what would later become known as the Autumn of Terror.
Evidence was collected and there were even witnesses to some of the crimes – as well as many other unsolved killings attributed to the Ripper. However, with police and detectives unable to pinpoint a prime suspect, the murderer's identity remains unknown and justice remains unserved.
Thrilling Halloween Tours in London's East End
Victorian London reeled at the prospect of a serial killer hiding in their midst; the media sensationalised the story at every turn. However, the residents of Whitechapel had no choice but to go about their everyday lives, unaware that they could be brushing shoulders with the very person who had them frightened for their lives.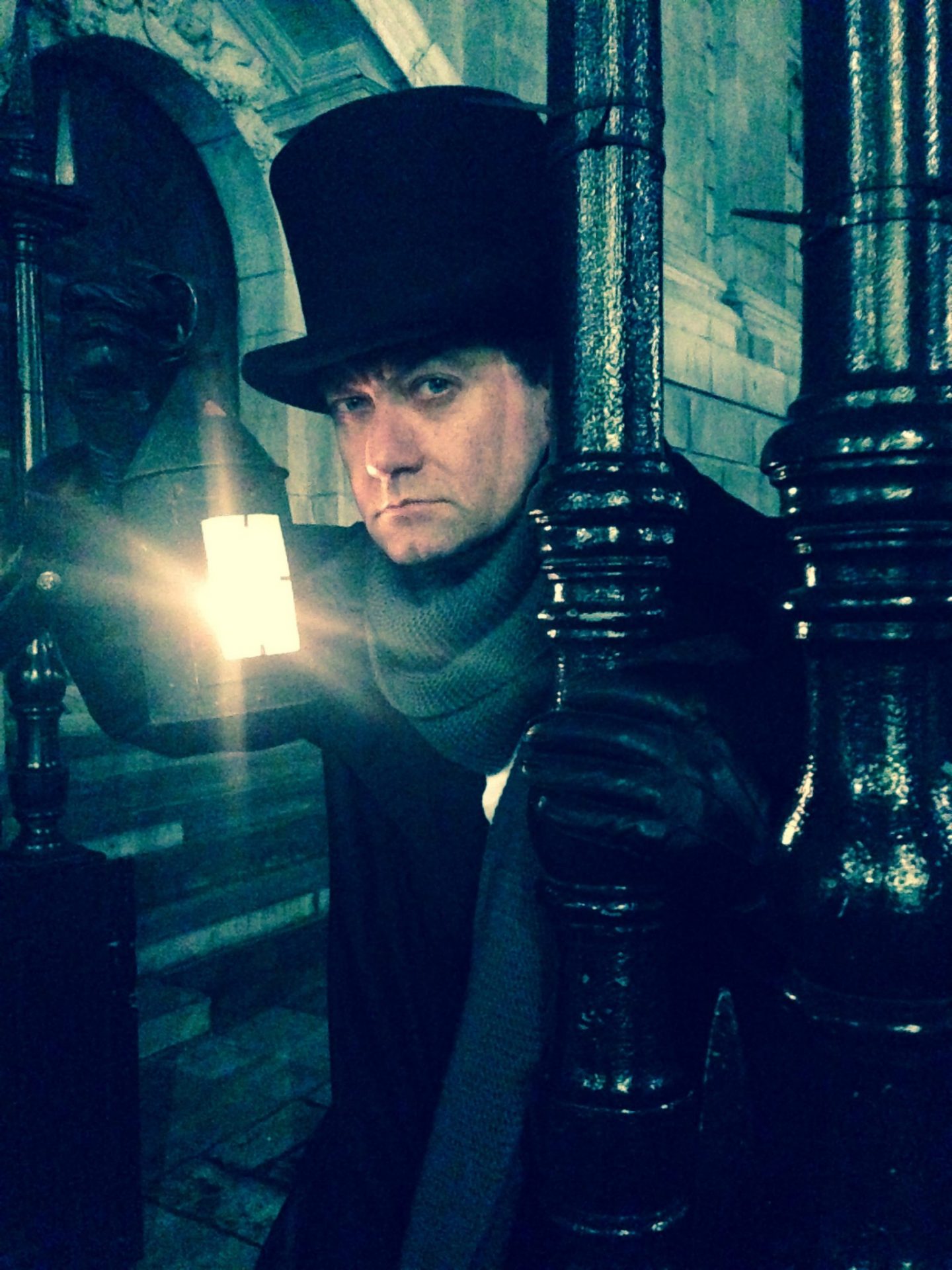 This Halloween, our Jack the Ripper tour is the place to be in London. On the tour, you will:
Visit the murder sites where the Canonical Five victims lost their lives
Visit other key locations in the Jack the Ripper story
Examine the Ripper's known victims in detail
Take a look at photos from Victorian London
Get to know some of the primary Jack the Ripper suspects
Be guided by leading, expert Ripperologists and true crime enthusiasts
See Whitechapel through the killer's eyes with our exclusive Ripper-Vision technology
Learn the identity of the prime suspect that the police should have been searching for
Unlike other Halloween tours in London, our Jack the Ripper Halloween tours take place in the beating heart of the haunting East End. This part of London is well-known around the world for the notorious killers and historical figures who have called the East End home over the years – both in the flesh and in fiction.
Expect the unexpected; you will be greeted with sinister twists and turns at every corner, alongside a strong sense of shock and horror throughout!
Book Your Place on Our Jack the Ripper Halloween Tours
All our tours depart from the Whitechapel Art Gallery, which is located just outside exit 3 of Aldgate East Tube Station on Whitechapel High Street in the East End.
Tickets are from £15.00 per person and you can book your tickets online today. Alternatively, you can call us on 07803067544 or email us at info@thejacktherippertour.com
This Halloween, be prepared to learn all about the grisly details of one of the most notorious serial killers in history! Join us on one of our Jack the Ripper Halloween tours in London and walk in the footsteps of the Ripper himself!