We're all familiar with the tale of Jack the Ripper, but have you ever been curious about other true crime stories? Fans of criminology might be interested in learning about the person many consider to be Britain's very first serial killer – and it may come as a surprise to know that she was a woman!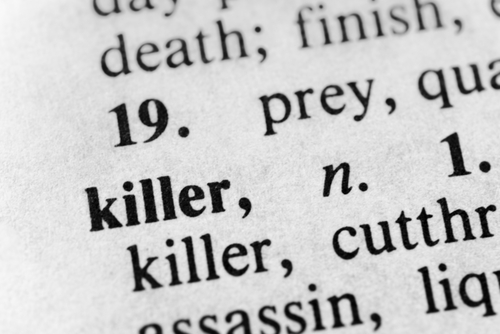 The Life of Mary Ann Cotton
Mary Ann Cotton (née Robson) was born in 1832 in Low Moorsley, a tiny village near Sunderland. She married colliery labourer William Mowbray in 1852. The couple had up to nine children, although not all the births were registered as this wasn't compulsory at the time. However, there were reports of four or five of their children dying young. In 1865, William died of an intestinal disorder. William's life was insured, enabling Mary Ann to collect £35 (approximately £3,000 today).
By this time, only one of the couple's children was still alive – Isabella. Mary Ann sent Isabella to live with her mother and soon married again, this time to George Ward, a patient at the infirmary where she worked. Ward died in 1866 after a long illness. One of the chief characteristics of his illness was intestinal problems, although Ward's doctor later commented that his sudden death was surprising. Once again, Mary Ann collected money from the insurers.
Husband number three was James Robinson. The couple had two children, one of whom died, but their son, George, survived. At around the same time, Mary Ann's mother became ill, eventually dying in 1867 after complaining of stomach pains. Isabella was brought to live with Mary Ann and George Robinson, but before long she too developed stomach pains and died, as did two of Robinson's children from his previous marriage. Meanwhile, Robinson became suspicious of his wife's insistence upon life insurance, eventually discovering she had stolen more than £50 from him. He threw her out, retaining custody of George.
Suspicious Circumstances
Reduced to living on the streets, Mary Ann found solace with Frederick Cotton, the brother of a friend (who soon died from a stomach ailment). The two were bigamously married in 1870 and had a child before Frederick died from 'gastric fever' in December of that year. Like the previous marriages, Mary Ann received an insurance payout.
Mary Ann then lived with a lodger who became her lover, ending up pregnant for the thirteenth time. During this time, both her son with Frederick Cotton and Cotton's son from his previous marriage died. In 1872, just after he had revised his will in Mary Ann's favour, her lodger became ill with gastric fever and also died.
Mary Ann Cotton's downfall came in the form of Thomas Riley, a parish official, and Charles Edward Cotton, Frederick's last surviving child. Riley asked Mary Ann to help an ill woman but grew suspicious when Mary Ann complained about Charles Edward and hinted that he wouldn't be around for long. Five days later, Charles Edward Cotton was dead. Riley convinced the doctor to delay writing the death certificate until the circumstances of the death could be investigated, halting Mary Ann's latest insurance payout and prompting an inquest.
The local newspapers got wind of the story, and soon rumour gave way to investigation. Charles' body was found to contain arsenic, resulting in Mary Ann being arrested and charged with murder. Her thirteenth child was delivered in prison in 1873, just before her trial. Mary Ann Cotton was hanged on 24th March 1873, ending more than eight years of murders.
Identifying Patterns
It's usually relatively easy to identify patterns among the victims of serial killers. Mary Ann Cotton was a 'black widow' murderer, meaning that she mainly killed men for profit. Similarly, Jack the Ripper's victims were all women.
If the case of Mary Ann Cotton has piqued your interest in true crime, why not come along on one of our Jack the Ripper walks and find out more about the Ripper and his victims? Book your place on the tour today.