CATEGORIES:
DATED: 16.11.17
---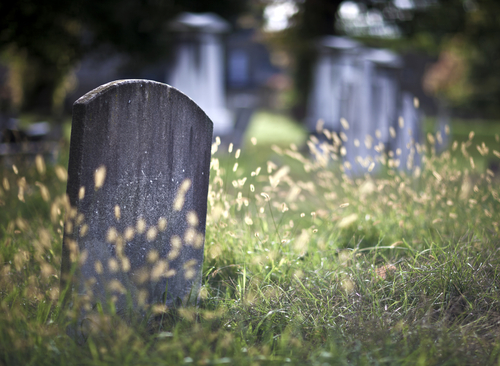 There are countless theories and endless speculation surrounding the identification of Jack the Ripper suspects, with evidence seeming to point to one person then conflicting research pointing to another. With so much uncertainty, many experts and amateurs alike have understandably questioned whether or not we will ever be able to positively identify the Ripper for certain. However, a new theory has recently come to light which might just have the answer we've all been waiting for.
Out of all the many potential suspects, one of the names thrown into the hat is that of Thomas Cutbush, a Londoner who was admitted to the famous high-security psychiatric hospital of Broadmoor following a spate of violent attacks on women in the capital. Cutbush died during his time in Broadmoor and was said to have been buried there. In actual fact, his body was removed from the premises and transferred to his family's grave in Lewisham's Nunhead Cemetery.
So, who was Thomas Cutbush?
Cutbush was a Londoner who lived and worked in Whitechapel around the time of the Ripper's reign of terror. He was reported to have a strong hatred for women, hence his attacks. He is also said to have had a particular penchant for surgery, something which is backed up by the mutilations found on the victim's bodies. Arrested in 1891 after an attack on two women, his violent, unstable manner resulted in his internment in Broadmoor.
Until recently, Nunhead Cemetery was abandoned after vandalism and a lack of funding proved the site to no longer be a viable solution. Situated amongst graffiti, closely-packed trees and a fittingly haunting atmosphere, Cutbush's overgrown grave was finally discovered.
But while the evidence stacks up and looks to point towards Cutbush being the killer, there are still many other Jack the Ripper suspects with equally convincing clues, alibis and coincidences.
Just who was Jack the Ripper?
So many years have passed since the notorious serial killer stalked the streets of East London that it is now highly likely that we will simply never know his identity for certain. However, with fresh new evidence continually coming to light and modern-day experts helping to connect the dots, you just never know… a ground-breaking Ripper breakthrough could actually be just around the corner.
Fancy doing a bit of sleuthing for yourself? Book yourself onto one of our exclusive Jack the Ripper tours and get to know the suspects, victims and locations first-hand. Book online via our website or get in touch with us today on 07803 067544.
The Jack the Ripper Casebook