During the course of the investigations and subsequent learnings about Jack the Ripper over the last century, there have been many, many suspects in the firing line. However, only a handful are considered to have been probable.
James Maybrick is one of them.
Background
Maybrick, born in 1838, hailed from Liverpool and grew up into the cotton trade business. During his younger years, he worked in London in a shipbroking office but returned to the cotton trade when he returned to Liverpool. His work took him to and from America many times, before settling in Virginia in 1871. He contracted malaria in 1874 and got hooked on the associated medication that used arsenic.
Upon his return to Liverpool in his 40s, he married a young woman called Florence Chandler. They had two children, but their life together was torn apart by infidelity. Maybrick himself had many mistresses, and his wife retaliated by pursuing an affair with a cotton broker, named Alfred Brierley.
When Maybrick was taken ill in April 1889, his wife was accused of poisoning him with arsenic. He eventually died in May; his wife Florence was tried and sentenced to death for his murder. This was later reduced to life imprisonment, but she was eventually released in 1904, after 15 years in prison.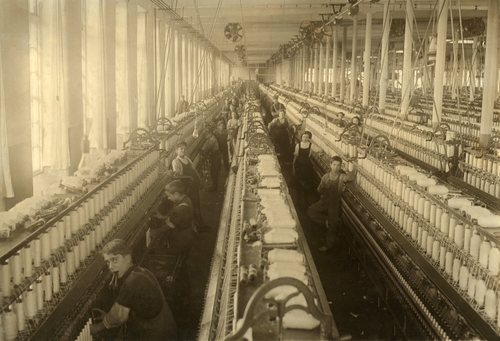 The Evidence
There are two main pieces of evidence put forward in the case of James Maybrick being Jack. The first piece of evidence about Jack the Ripper suspect, Maybrick, was a diary and the second, an engraved pocket watch. There is much speculation regarding the authenticity of these items of evidence due to them not being discovered until over a century after the murders were committed.
The controversial diary is a traditional Victorian scrapbook, with many pages torn out, and just a handful of pages remaining. The script is legible and details the murders, the provocation, and the motives for murder.  Although no names surrounding the author are mentioned, there are many clues pointing towards it being Maybrick.
The diary is full of details that were publicly known, but there is also a smattering of facts that only the killer and the police could have known. In addition to this, the diary made many mentions of a "Sir Jim" – which is reportedly what James Maybrick referred to himself as, while in America.
The pocket watch came to light shortly after the diary emerged. Engraved with "I am Jack", J. Maybrick" and the initials of the canonical five on the back, it has been difficult for experts to ascertain whether it is legitimately a worn Victorian pocket watch or if it was merely fabricated to look older, using modern technology.
According to author Shirley Harrison, not only is Maybrick guilty of the Jack the Ripper murders, but she has asserted that he may well have committed a series of similar murders in Texas; while based in America, between 1884 and 1885. The successions of murders in America were all committed in one area of New York, and all targeted young African-American boys. Targets were raped, mutilated and stabbed to death. One victim survived, but no suspect was ever caught.
Maybrick's knowledge of London and previous living arrangements in the East End gave him sufficient familiarity with the area, and the ease of travelling between the capital and Liverpool meant that he could easily avoid detection or investigation.
One last final hint at Maybrick being Jack the Ripper relates to a crime scene photograph of one of the victims; in the background, there appears to be the initials 'F.M.' scrawled on the wall behind in blood – believed to be indicating Florence Maybrick.  This fact adds weight to the story that the Ripper killings were driven by revenge and hatred of women, due to his cheating wife, Florence. For more information on our Jack the Ripper Tours and Walks, and to be immersed into Victorian culture book your tickets with us today!
Whodunnit?
While James Maybrick is just one of many suspects in the case, the unravelling of and investigation about Jack the Ripper crimes is one that fascinates, intrigues and baffles people the world over. With insufficient and inconclusive evidence still emerging so many years later, it seems that we might remain in the dark when it comes to uncovering this mystery, for centuries to come.
If you would like to know more about the Jack the Ripper case, the murders and the suspects, then join us on the number 1 rated Jack the Ripper tour, and cast your eager eye over some case files and evidence photographs with us.