CATEGORIES:
DATED: 21.08.18
---
Mary Ann Nichols, known as Polly, was born on 26th August 1845. When she was 18, she married William Nichols, a printer. They had five children, but their marriage was punctured by a series of separation caused by Polly's drinking.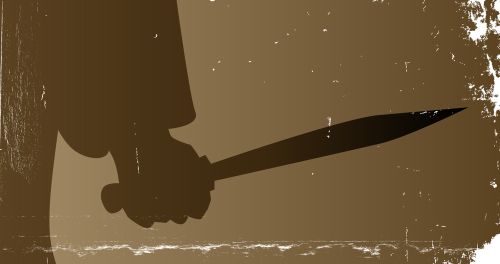 She spent between 1881 and 1883 in the Lambeth Workhouse, save for a short spell when she lived with her father. She then took up with Thomas Drew of Walworth, but this did not last long.
From May to August 1888, Polly worked as a servant in Wandsworth, but she left, taking some clothing and, by late August, was living in a doss house in Flower and Dean Street.
The Night of the Murder
On the ight of 30th August 1888, Mary Ann Nichols had been out drinking in several of the pubs around Spitalfields and Whitechapel. By 2am, she was seen leaving the Frying Pan Pub on Brick Lane to make the short walk back to her lodgings. Drunk and broke, she was refused stay by the lodge-keeper and decided to take her chance on the streets. Perhaps she could find a paying client who could give her the much-needed money for a bed.
At the corner of Brick Lane, she met another prostitute called Emily Holland. The two women chatted for around 15 minutes and, despite Holland offering to take her back to the doss house, Mary Nichols decided to journey off up Whitechapel road in search of a customer. It was now 2.45am.
Becoming Jack the Ripper's First Victim
At 3.40am, a cart driver, named Charles Cross, was making his way along Bucks Row, a narrow street which ran parallel to Whitechapel road, when he noticed something lying on the ground by a yard gateway.  At first, he thought it might be a discarded piece of canvas and, being a market man, decided to go and have a closer look.  The bundle turned out to be the body of Mary Ann Nichols, lying flat on her back.
A second man arrived on the scene and Charles Cross called him over to look at the woman, but it was far too dark and neither man could see what was wrong with her.  They decided, as they were both late for work, to leave her there and agreed to inform a policeman if they saw one. A few minutes later, PC John Neil entered Bucks Row and discovered the body himself and, with a lantern to aid his vision, he could see right away the woman was dead. Her throat had been cut from left to right, twice back to the spine.
Soon, other officers arrived on the scene and eventually a doctor was called to certify death before the body was taken to the nearby mortuary. It wouldn't be until the next morning when the body was stripped down for examination that the full extent of Nichols injured became apparent.  Not only had her throat been cut open twice, but a great gash had run down her abdomen, along with two jagged incisions, a couple of stab wounds in the vagina and her intestines protruding out of the wounds.
Mary Ann Nichols had been disembowelled, and one of the darkest chapters in East End criminal history had begun.
The Jack the Ripper Casebook