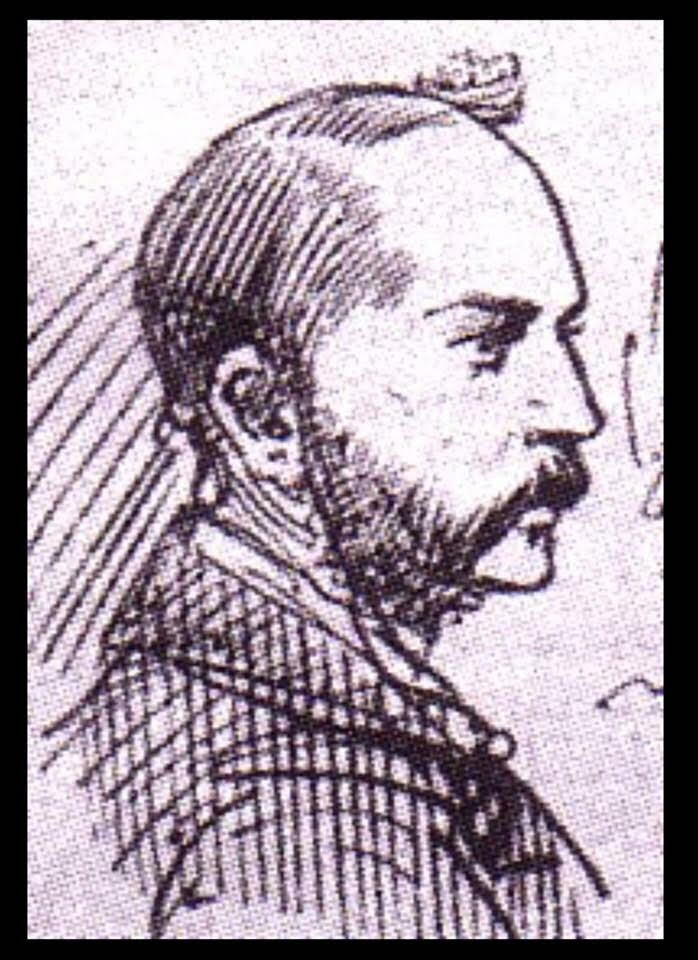 Call in Inspector Abberline
Of all the Scotland Yard detectives associated with the Whitechapel Murders case, Frederick George Abberline must be the most famous. Following the murder of Mary Ann Nichols in August 1888, Abberline was sent to the East End where he would join Inspector Edmund Reid in the hunt for the mysterious killer - and with good reason.
Born in Dorset in 1843, Abberline joined the Metropolitan Police in 1863 where he was originally posted to N Division, Islington. His rise through the ranks would be rapid; two years later he received the rank of Sergeant before moving to Y Division, Highgate, and then in 1873 he was promoted to Inspector. But it was as Local Inspector for H Division, Whitechapel, that he would truly forge his reputation, arriving there in 1878. A highly efficient detective, Abberline was popular with his colleagues thanks to a gentle manner that gave him the appearance of a bank manager. After nine years of honourable service in the most difficult part of London, he was moved to Scotland Yard where he soon achieved the rank of Inspector 1st Class.
And so with the Whitechapel Murders case proving difficult for H Division, Abberline was sent back there in September 1888, where it was felt that his particular talents and knowledge of the district would be of better use than as a paper-pusher in Whitehall. It was after the murder of Mary Ann Nichols that Abberline's name begins to appear, usually with other divisional inspectors, in the press reports. He was at the Nichols inquest with Inspectors Helson and Spratling (both from J Division within whose jurisdiction the body of Nichols was found) and his prominence throughout the rest of the year has often led to the erroneous assumption that he was in charge of the entire investigation. This has often been the way he has been depicted in the movies, most notably by Michael Caine and Johnny Depp, however, he was one of several high ranking officers who presided over the individual investigations throughout 1888.
Abberline would return to Whitehall late in 1888, carving out a notable career, particularly the following year when he headed the investigation into the notorious Cleveland Street Scandal, a case which revolved around a male brothel which uncovered involvement with members of the aristocracy (and even, it is suggested, minor royalty). He retired from the Metropolitan Police in 1892 after nearly 30 years' impeccable service but continued to engage in private detective work, most famously as an agent for Pinkerton's, investigating the criminal elements of Monte Carlo's gambling tables. He died in Bournemouth in 1929.
This most important member of the Whitechapel Murders investigation, despite his reputation, remains a bit of a mystery. Colleagues' descriptions bear no resemblance to the fictional movie interpretations, where he has been played as an alcoholic cockney (Caine) or a drug-addicted psychic (Depp). Interestingly, there are a few press illustrations of him, but no confirmed photograph has been found. Some time ago, a photo of H Division detectives was found, taken in the 1880s, and there are two or three individuals standing near the front of the group who have been suggested as Abberline, based on the existing illustrations. Sadly, there is nothing concrete to say any one of them is the man himself, and Ripperologists are still not in agreement to this day. Although, of course, like all Ripperologists, everybody has their own opinion!